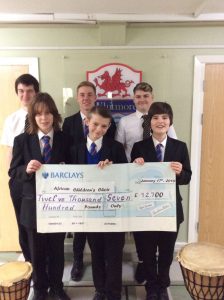 On the 12th January 6 djembe players and a pianist from Whitmore High School were invited to perform centre stage in a packed out St David's Hall.
Peter Munro, Joshua Eastwood, Mathys Venter, Reuben Hopkin, Connor Blake and Iwan Lewis opened the first half of the concert with an African drum ensemble piece. The piece was a complex mixture of traditional and modern rhythms the students learnt under the expertise of their 'Cardiff and the Vale' music tutor Michael Youngtemple. The second half was opened by Jack Ollier playing a piece by Bartok on the grand piano.
All students performed to such a high standard and the response from the audience was fantastic. This was the second time for some of these students to perform on the world famous stage, but for a few it was a first and an amazing experience.
Jack said 'To perform in St David's Hall again was great feeling I have played there before with ensembles from the county orchestras and also with the school band 'Back to the Coda', but to perform a solo on a fantastic Steinway Grand piano was an unbelievable experience.'
The students of Whitmore High School were an integral part of a much bigger event helping to raise money towards the 'African Children's Choir' Charity.
We are proud to announce that the events in Wales raise a phenomenal £12,700 with a significant percentage of this being raised at the concert in St David's Hall.
A special mention must also go to the 'African Children's Choir' who bring so much energy and enthusiasm along with exceptional performances to the concert and the mass primary school choir involving schools from across Cardiff and the Vale of Glamorgan.  Finally, a thanks to Graham Ellis who was integral in organisin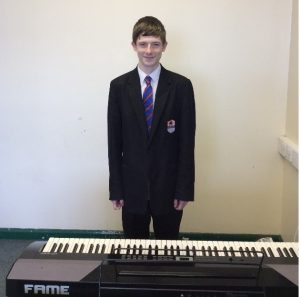 g the whole event.
The African Drummers will be back in St David's Hall performing alongside and accompanying ensembles from the Cardiff and Vale Music Service on Tuesday 12th March.
Joshua added 'To perform in such an amazing hall was a great experience for me and although I was nervous I can't wait to experience it again. I am so pleased we were able to help and raise money for this amazing charity.'